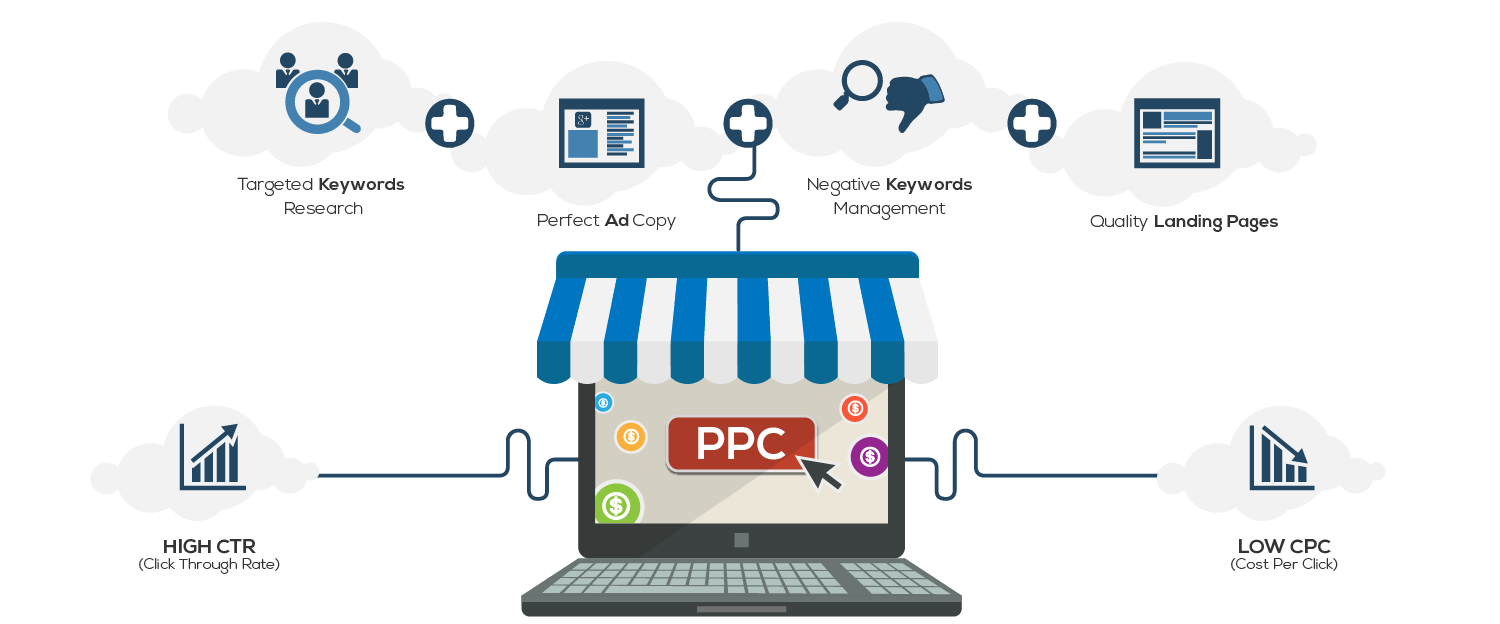 PPC Training
PPC training is designed to transform you into an industry-ready PPC marketing professional. Transform your career by learning how to create, manage and implement advanced search marketing strategies using AdWords,  display marketing & re-marketing techniques. Detailed and structured modules teach you the elements of search campaign planning, creation and measurement, along with an accredited certification to validate your new expertise.
Digital Go Market recruitment team would be responsible for ensuring everyone who undergoes our PPC training program gets sufficient job interview opportunities. Follow our clear, structured learning path recommended by industry experts and kick start your career
Introduction to Google AdWords/PPC
• Where Ads Can be Seen on Google
• AdWords Terminologies
• Setting Up Google Adwords Account
• Google Adwords Account Structure
Overview of Microsoft Ad-center(Bing & Yahoo)
Creation of Effective Campaigns and Ad-groups
Campaign Types – Search, Display(including videos), Mobile Specific
Ad Formats, Ad Text Policies, Ad Extensions
Geo Targeting, Keyword Targeting & Strategy
Bidding Strategies- Automated & Manual Bidding
Writing Compelling Ad Copies – Do's and Don'ts
Keyword Grouping using Broad Match, Exact Match, Phrase Match
What is Quality Score & CTR?
Insertion of Google Conversion Code
Overview of Microsoft Ad-center(Bing & Yahoo)
Tracking Ad Performance/Conversion
Tracking Conversions & Measuring ROI of Your Campaigns
Optimizing CPC, CPA & CPM
AdWords Toolbox – Keyword Planner, Site Exclusion, Ad Diagnostic etc.
Linking Accounts & Advance Targeting
Re-marketing & Advance Display
Display Ad Formats & Tools
Creation of Google Display Network
Overview of Microsoft Ad-center(Bing & Yahoo)